Author Archive: Ute Mitchell
By Ute Mitchell Portland, as we all know, prides itself for being a green city. We happily reduce, reuse, and recycle. But did you know, that the only plastics you can throw into your curbside bin for pick up, are the following: * Bottles with a neck – 6 oz. or larger * Margarine-type tubs [...]
I am NOT that pregnant woman. I don't glow.
By: Ute Mitchell What makes you tired after your Thanksgiving feast? Tryphtophan? Well, newsflash… tryphtophan is not the culprit for the Thanksgiving after dinner fatigue. As it turns out, eggs have a much higher amount of tryphtophan, and I eat eggs frequently without any effects on my energy. So what does cause the tiredness? An [...]
By: Ute Mitchell Thanksgiving is over, and my children's Christmas spirit is out in full force. They happily decorated the house with little Santas and snowmen, and are waiting impatiently for December 1st, when I bring out our very fancy advent calendars. But my post today is actually a bit of a late Thanksgiving post [...]
By: Ute Mitchell It's November, and November means type, type, type. A few years ago National Novel Writing Month was started in the US, and it has spread all over the world. Now thousands of professional and wanna-be writers reserve the month of November to fabricate a novel of 50,000 words. The first draft of [...]
By: Ute Mitchell Last night I met a friend for dinner. As I was waiting for her to arrive, I watched a bus drive past me. Only one passenger sat inside, a young man. He had chosen the middle seat of the last row, where he sat with his legs spread, hands on hips, chewing [...]
By: Ute Mitchell When I decided to write this post I tried to find an appropriate picture to go with it. I couldn't find one. Nothing seemed quite right, or rated G for that matter. Of course the search word "F*ck" on Google Images delivers 3,780,000 hits! Moving on… I moved to America almost 10 [...]
My grandmother was the one who taught me how to cook her famous pork roast, a secret recipe handed down from generation to generation in my family. She was the one who inspired me to grow my own vegetables and fruits, to preserve them for winter.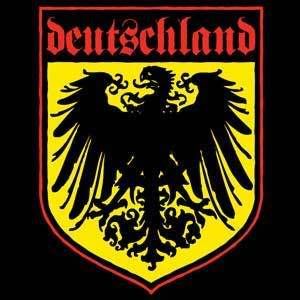 By: Ute Mitchell When I was still pregnant with my now eight year old daughter, people around me were impressed by my eagerness to raise her with two languages. Of course it made complete sense. After all, how many children are lucky enough to grow up bilingually, especially in America, where foreign languages are not [...]